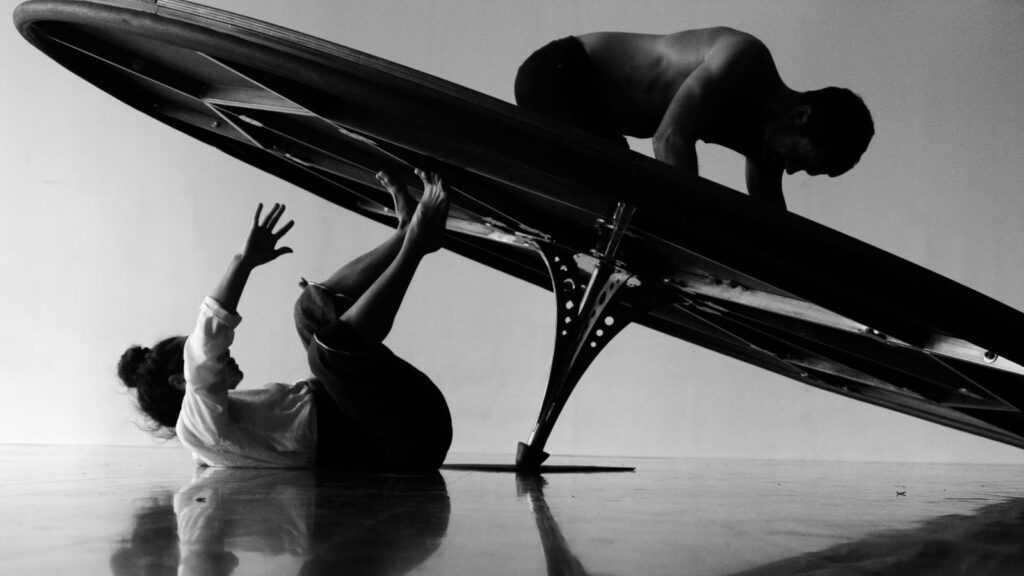 Español
El proyecto se plantea como un Concierto Escénico Transdisciplinario, que incluirá tres materiales de investigación y ejecución:
Cuerpo, Sonido y Objeto. Los creadores comparten su viaje emocional y los sentimientos contrastantes de aislamiento e intensa unión, miedo y confianza .
No hay libertad sin límites…
Picaderø es un encuentro con el origen.
Es un espejo de la mezcla cultural que surge a través de los hechos históricos y su adaptación a través del tiempo.
Es también una combinación armónica de lenguajes, entre lo tradicional y lo contemporáneo. Es una imagen del constante desafío entre la esencia salvaje y el animal domesticado.
El equipo busca explorar y crear sus propios rituales… De emancipación y esperanza.
Este extenso proceso de investigación, es en sí mismo un ritual.
El diseño del escenario y las instalaciones de modulación y amplificación del sonido, proporcionan el espacio para la exploración y la realización del mismo.
English
This project is contemplated as a Transdisciplinary Scenic Concert, which will include three materials of investigation and execution: Body, Sound, and Object. The creators share their emotional journey and the contrasting feelings of isolation and intense union, fear and trust. There is no freedom without limits…
Picaderø is a meeting with the origin. It is a mirror of the cultural blend that arises from historical events and their adaptation throughout time. It is also a harmonic merging of languages, between the traditional and the contemporary. It is an image of the constant challenge between the wild essence and the domesticated animal.
The team seeks to explore and create its own rituals… Of emancipation and hope. This extensive process of investigation is in itself a ritual. The stage design and the installations of modulation and sound amplification provide the space for their own exploration and realization.